Jam packed with over 400 retro arcade games from the 80's, big kids and little kids will be entertained for hours with our arcade table!
Including classic games such as Pacman, Ms Pacman, Space Invaders, Frogger, Donkey Kong, Pinball and many more!
Many games are two player, so you can take it in turns to try and beat the top score (and each other).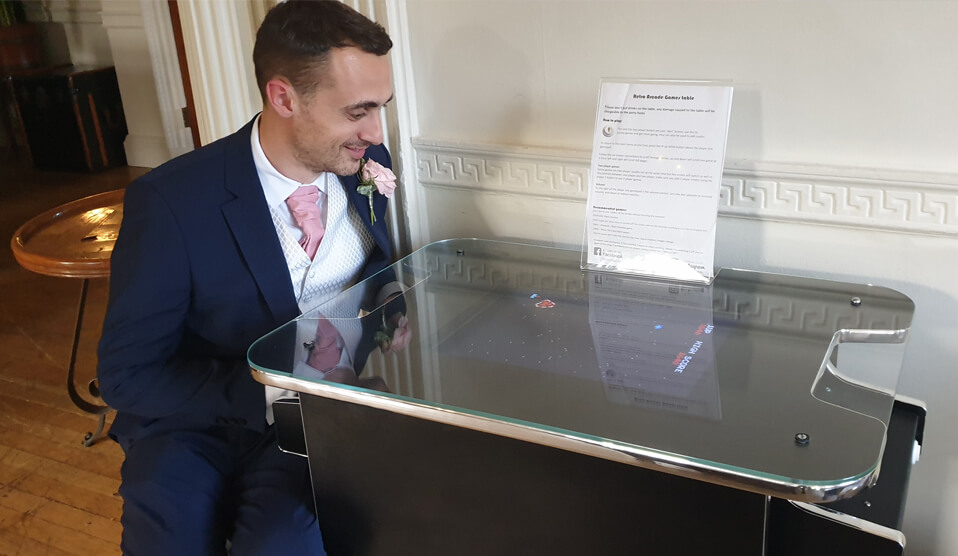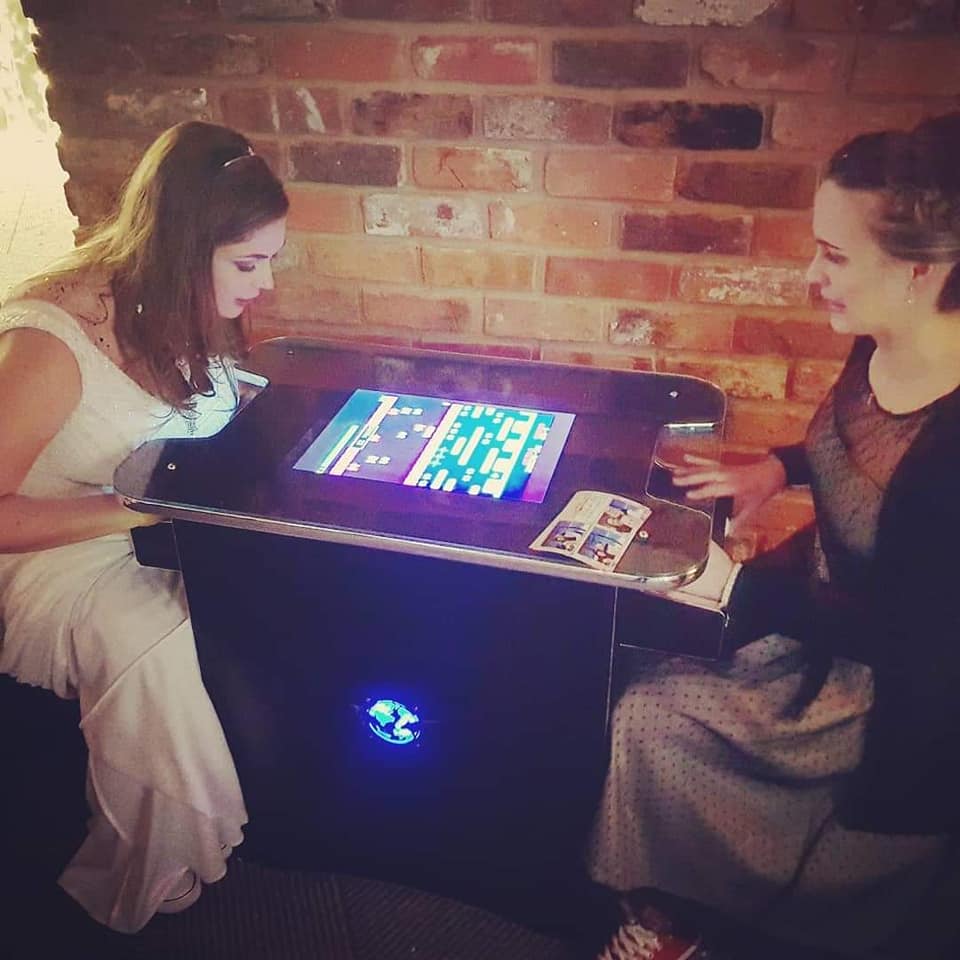 Book our Retro games table for the whole day! We'll drop it off and set it up along with 2 stools, and pick it up at the end of the evening.
If you're hiring a photo booth we also have a 5 hour hire option for your evening guests, contact us for more details and pricing.
Available from just £100.